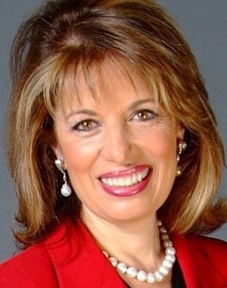 BOMA San Francisco leaders met with
Congresswoman Jackie Speier
at the BOMA San Francisco office recently to discuss issues she is working on and the political climate in Washington D.C.
A number of BOMA issues were discussed:
Congresswoman Speier said she would look into becoming a co-sponsor of the HR 765 that would make the 15-year leasehold depreciation schedule permanent, something BOMA International has sought for many years.
Speier was also very aware of the drive-by lawsuits for minor ADA violations and issupportive of finding ways at the Federal level to reduce them. As many know in California, we were able to pass several measures that put more restrictions on lawyers filing such lawsuits to make sure they are not frivolous or border on extortion. Consequently, many of these cases are now being filed in Federal court, rather than the state courts. Changes need to be made at the Federal level. To that end, HR 3765 has been introduced by Congressman Ted Poe (R, TX) entitled the ADA Education and Reform Act of 2015.
Lastly, we discussed the threat of repeal of the 1031 like-kind exchanges. Congresswoman Speier assured us in no uncertain terms that we did not need to worry about this as it was "not going to happen."
BOMA San Francisco leaders thank Congresswoman Speier for her time and we look forward to visiting her in Washington D.C. in February 2016.