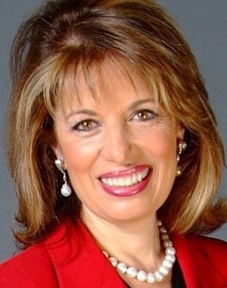 BOMA San Francisco leaders met with
Congresswoman Jackie Speier
at the BOMA San Francisco office recently to discuss issues she is working on and the political climate in Washington D.C.
Congresswoman Speier expressed her frustration with a Congress that is unwilling to collaborate and move important legislation forward. Speier mentioned the recent gas pipeline safety measure which she originally supported but was disappointed to see local control taken out of the final measure before it was passed, diluting the legislation's effectiveness.
Rep. Speier did not see any tax reform measures passing this year, and perhaps not even next year, with members of Congress focused on the Obamacare debacle. She stated that there is a chance for the 15 year leasehold depreciation schedule to be adopted but only if it was attached to a must-pass piece of legislation. Rep. Speier suggested that the real estate industry and, perhaps, the Chamber of Commerce, focus on this issue and make it the 'one ask' for our respective industries.
The Congresswoman did not believe that any energy efficiency legislation would make it through this Congress, or any incentives for installing automatic sprinklers
Representative Speier and Kathy Mattes, Chair of the BOMA SF-PAC
or water efficient fixtures in existing commercial buildings. She did not foresee the status of the carried interest formula changing or that of the Foreign Investment in Real Property Tax Act (FIRPTA). Rep. Speier did state that the Terrorism Risk Insurance Act would be "kicked down the road" next year when it needs to be re-authorized.

Lastly, Congresswoman Speier is worried about the growing disparities between those who have financial resources and those who do not in our country. She is concerned that the economic recovery is only benefiting those at the top of economic spectrum. Speier mentioned that there should be a constitutional amendment prohibiting members of Congress from being paid until they passed a budget - similar to what the voters in California passed several years ago for state legislators.

The members of BOMA San Francisco were impressed with Congresswoman Speier's knowledge of the issues, and her candor in assessing what she believes the current Congress can accomplish. BOMA San Francisco members are grateful for her leadership in Washington D.C., and wishes more elected officials shared her desire to collaborate, compromise, and focus on public policy that will move our country forward.